Hello, I just thought I should do this face-to-face… It's not me, it's you. Yes, YOU, are the reason I've decided to take the biggest stride of all to make Single Strides a more meaningful experience.
So, thank you.
A ton has happened since launching – and it's only the beginning. I've found a designer and I'll be switching platforms this summer to house a website versus just a blog (and a couple of other surprises).
This blog has come a long way… but it's the messages, the tweets, and the emails from people all over the world that keep me going. I can't wait to keep inspiring and keeping hope alive for all the hopeless romantics out there. I just hope to do it on a fancy, snazzy, and perfectly-tailored platform.
This doesn't mean I won't be writing anymore. You can still find my work here: Featured On. I'll continue writing for the following this summer: Huff Post, Elite Daily, 20some, Rebelle Society, and Skirt Collective.
I'm really looking forward to this next stride, and I hope you'll be walking with me. If you want to continue on this journey please leave your email below, contact me, or subscribe on the right-hand side.
If you're not following me on Facebook or on Twitter feel free to do that for more updates this summer.
Just one last thing, I'll need a little help from you all and your generous hearts. If you'd like to contribute to the next phase of Single Strides, I'd appreciate it more than you know. Just follow the GoFundMe link: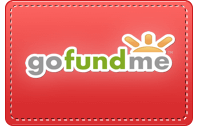 This isn't goodbye, it's see you later.